Chartered Er. A.K. Verma
(B.tech. FIV, FIE, Certified Scientific, Pyra Vastu & Aura Vastu Expert)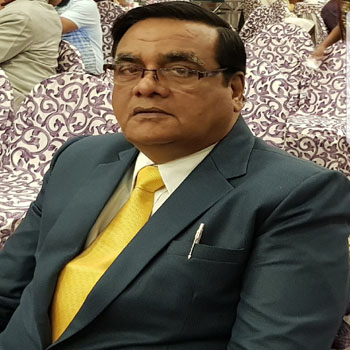 Er. A.K. Verma is one of the famous astrologer in India, is one of the eminent Vastu Consultant from India. He provides consultation on Vaidic Vaastu, Pyramid Vastu Feng Shui,Geopathic Stress analysis and Energy Scanning, etc. Mr. Verma being a Charted Engineer, and Property Valuer, distinguishes himself from other Vastu consultants by combining latest technological advancements with traditional wisdom. He uses world class scientific tools & instruments like Lecher Antenna, Universal Scanner, E.M.F. Sensor, Ghost meter etc..
He is a B.Tech., from Jawaharlal Nehru Ag. University, a Fellow of Institution of Engineers (India) i.e. FIE, and a Fellow of Institution of Valuers (FIV). He is also a Certified Pyra Vastu Expert from Baroda. He is a: Member Institute For Bau-Biologie速 & Ecology (IBE), Clearwater USA (Bau- Biologie is the registered trade mark of the Institute which stands for Building Biology) Member American Society of Dowsers. USA
Recently he has been awarded with a Hon Jyotishghyan Rishi , Gold Medal & Trophy on the occasion of All India Jyotish & Vastu Sammelan (All India Astrologers & Vastu Meet) at Bhopal where his paper "The Bhopal Gas Disaster in The Eye Of Vastu Shastra" was presented. (The same is being reproduced on articles page of this website) He has written many articles on the related subjects and at present writing a book on Scientific Approach to Contemporary Vastu and Dowsing.
(Analysis by most Modern Gadgets/ Systems e.g. Lecher Antenna, EMF Meter, Dowsing Pendulum, Satellite Images & Aura Photograph of concern property)